Top Ten Tuesday is a weekly event created and hosted by The Broke and The Bookish
---
Okay, so I know this isn't exactly the topic for this week, but here's my ish – A list of "Books that could have had more/less of X" was probably going to end with me listing books I'd read years ago. Not fun.
This allows me to keep things a little more recent, so deal.
Anyway, here's my list!
DARKNESS FOLLOWS – L. A WEATHERLY


It could have had: less withholding of information.
Listen. Don't get me wrong. I thoroughly enjoyed the heck out of this. I love this series. I highly recommend it.
But man, as someone who hates it when books withhold information as a plot device, some of this was kind of painful to get through. If it did the thing less, I'd have been very happy.
THE BUTTERFLY GARDEN – DOT HUTCHINSON


It could have had: gone without that damned plot twist at the end.
No. For real. This was one of my favorite reads of last year. But Lordy Lord that "plot twist" sort of ruined everything. Like why.
GABI, A GIRL IN PIECES – ISABEL QUINTERO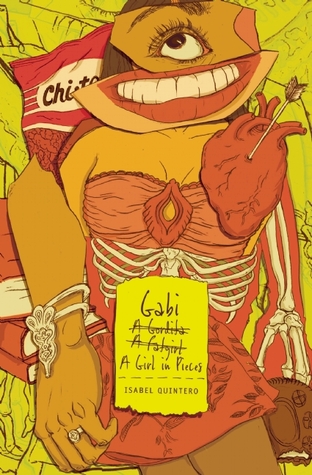 It could have had: more pages
Yes, I know, this wasn't my favorite. I felt like it tried to tackle too many topics at once. And while I understand that the topics it tried to tackle were incredibly important and needed to be tackled, the weird pacing and the smushing together of all these topics kinda left all of them flat an unexplored. More pages could have helped. Or less poetry.
WRITTEN IN RED – ANNE BISHOP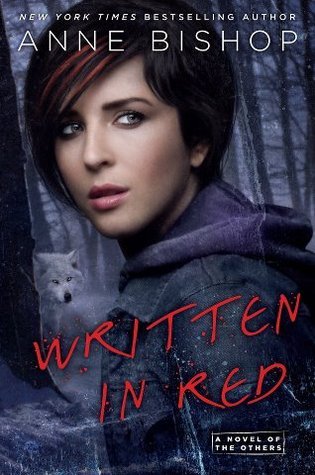 It could have had: better pacing + writing + world building.
I still stand by what I said last year. This book could have been great. I love the premise of it. It's just… so blandly written. Nothing happens. The world we're in is, dull and not properly fleshed out. And omg. it's.
so.
slow.
THE STAR-TOUCHED QUEEN – ROSHANI CHOKSHI 


It could have had: less insta-love + purple prose.
I seem to be in the minority here when I say that I didn't particularly enjoy this book. I loved the Indian culture bit – but beyond that, it was your run of the mill YA novel where The Chosen One TM meets a "seemingly" bad dude an instantly falls gaga for him.
I would have definitely enjoyed it more if the writing hadn't been so beyond nonsensically purple-prosey. And if the two MCs hadn't been soppy as heck.
A DARKER SHADE OF MAGIC – V. E SCHWAB

It could have had: More Kell and Rhys. Less Lila.
I didn't like Lila. There was something so forced about the supposedly strength and badassery of her character. I just. Geh.
I didn't like her, okay?
CROOKED KINGDOM- LEIGH BARDUGO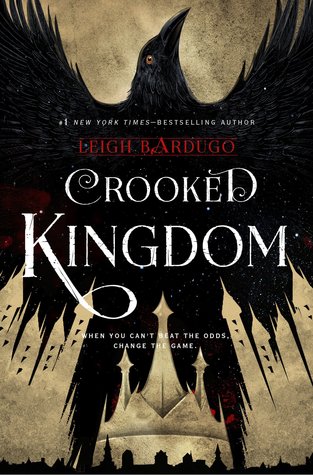 It could have had: More Kaz chapters.
lmao. I'm mostly joking here. This book was perfection and I have very happily given it my heart and soul. I'm just taking the opportunity to complain about how few Kaz chapters were in this.
Yes. I'm still upset about it.
FIRE TOUCHED – PATRICIA BRIGGS


It could have had: More of Merdam being cute.
Listen. I'm an apologetic shipper and these two are one of my biggest OTPs. I will always want more of their cuteness.
A L W A Y S.
---
And that's about all I've got for this week. I can't think of anymore.
What about you guys? Are any of these books on your lists? Or did you agree with me and my weirdo opinions? Let me know. I'd love to hear from you.