FAREWELL 2016! You've been… you've been something. You've had your ups and you've had your downs, and I'm personally looking forward to the new year, and to seeing how much I've grown after this one. To close out the year, Shehani and I are doing a little wrap-up post and giving you guys a break-down of some of our favorite things we discovered in 2016.
---

MUSIC
I listen to A LOT of music, so I've had to not only narrow this down to 2016 releases, but also categorize things. EFFORT.
My Favorite Albums of 2016:
 
 
Sunlit Youth by Local Natives
Favorite song: Psycho Lovers
I Like It When You Sleep, For You Are So Beautiful yet So Unaware of It by The 1975
Favorite song: Somebody Else
Wild World by Bastille
Favorite song: An Act of Kindness
Wrong Crowd by Tom Odell
Favorite song: Concrete
Favorite new-to-me Artists of 2016:
Local Natives
Blossoms
Kaleo
The Boxer Rebellion
MOVIES
I've never been much of a movie watcher, and I've been especially terrible at keeping up with the new releases this year. Honestly, these four are basically the only 2016 releases I've watched so far? Every other movie I've seen has this year has been older? It's honestly such tragedy. Why am I this way.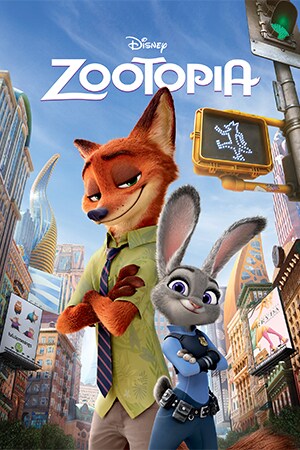 Captain America: Civil War
Zootopia
Deadpool
The Jungle Book
TV SHOWS
 
 
Jane The Virgin (It's on season 3. Shh.)
Crazy Ex-girlfriend (Season 2. I'm not cheating)
Stranger Things
Westworld
BOOKS
AH. THE CATEGORY YOU'VE ALL BEEN WAITING FOR.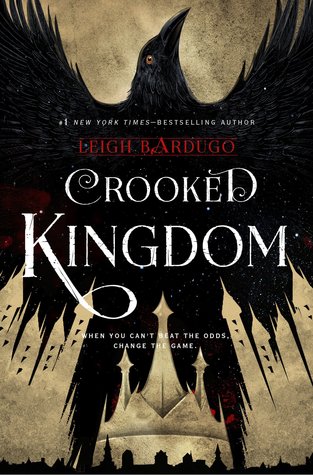 (The fact that these covers refuse to align is K I L L I N G  M E)
Six of Crows by Leigh Bardugo (I read it in January, so I'm technically not cheating here)
Crooked Kingdom by Leigh Bardugo
The Mad Scientist's Daughter by Cassandra Rose Clarke
The Forbidden Wish by Jessica Khoury
Honorable Mentions:

 
Broken Sky by L. A Weatherly
Nimona by Noelle Stevenson
---
MUSIC
Ok not really going to give you a list on this because this year consisted of me listening to a ridiculous amount of Jazz, Hip Hop, Soul, Tropical House and Hamilton.
PERSONAL FAVOURITES
Since I am not giving in any music/musical artists suggestions I'm adding in my own category oooofff drumroll favorite things I got/was introduced to this year!
My Cats
Tablet (I can finally read ebooks on a screen larger than my phone! Also really Linda?! A picture of the tab?! Everyone knows what a tablet looks like! God you're so stupid)
Colored pens (I GOT SO MANY THIS YEAR dies of happiness)
Arrack sours (…heh…)
MOVIES
(Yes I know the alignment is off but let's just try ignore that shall we, geez Linda it's not such a big deal.)
Kubo and the two strings
Storks
Zootopia
The Little Prince
I do realise these are all animated movies… maybe I wasn't in a mood to watch real people this year, get off my case Linda!
I also may not be the biggest movie buff out there.
TV SHOWS
Black Mirror
Stranger things
Game of Thrones
Ugly Betty (I'm allowed to re watch and re-fall-in-love, Linda what did I tell you about leaving me alone?!)
BOOKS
Ok so these are not really 2016 but I read them all this year so deal (Linda I'm not even gonna look at you at this point)
October Daye – Rosemary and Rue series by Seanan McGuire
The Ocean at the end of the Lane by Neil Gaiman
Chinaman: The Legend of Pradeep Matthew by Shehan Karunatilaka (yaaaay local author)
The Elegance of the Hedgehog by Muriel Barbery
---
And that's our wrap up for this crazy, crazy year.
If any of your favorite things are on this list, let us know in the comments. ORRR, you could tell us what your favorite things of 2016 were. (there's no need to get categorical. It's all good)
Anyways, we hope you're all having happy holidays. We're going on hiatus for about a week or so. SEE YOU ALL IN 2017!
xoxo,
Gabrielle and Shehani