So, the lovely Dash – aka The Swashbuckler – tagged me to do The 10 Book  Tag challenge. I love booktags. If I could, I'd do them everyday. My only issue is that I can never find the right amount of people to tag once I'm done. (I really need to get more social in the book blogging world. Sigh.)
ANYWAY. HERE GOES.
---
RULES
"List 10 books that have stayed with you in some way. Do not take more than a few minutes and do not think too hard. They do not have to be the "right" books or great works of literature, just ones that have affected you in some way. Paste these instructions and tag 10 friends, including me, so I can see your list."
1. A BOOK THAT MADE ME THINK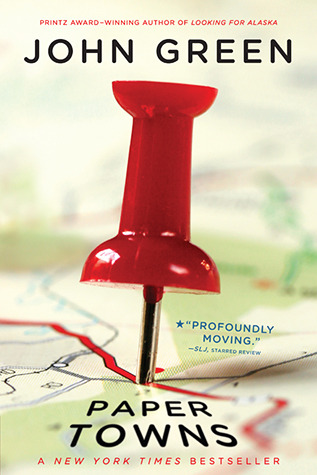 PAPER TOWNS – JOHN GREEN
Paper Towns is, hands down, my favorite John Green novel. I get that people take issue with Margo, they call her a MPDG. But I've personally never seen Margo that way – because that was the point. She wasn't a MPDG. In his head, Q made her out to be this incredible, wonderful thing, when all she was was just another person.
And that's a very important thing I took from this book. To always remember that a person is a person. Ugh. Do I make sense?
2. A BOOK THAT SURPRISED ME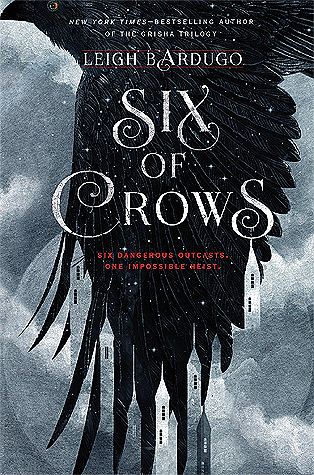 SIX OF CROWS – LEIGH BARDUGO
It's not what you think. I knew I was going to enjoy this book. I'd read just about everything Leigh Bardugo wrote before this novel – I knew she wouldn't let me down. But somehow, Six of Crows still ended up surprising me. Because I had no idea that I'd end up loving it as much as I did. And I definitely didn't think I'd end up liking it more than I liked The Grisha. AND I DEFINITELY DIDN'T THINK I'D FIND ANOTHER BOOK BOYFRIEND WITHIN THE PAGES OF THIS STUNNING NOVEL SO THERE'S THAT.
3. A BOOK THAT MADE ME HAPPY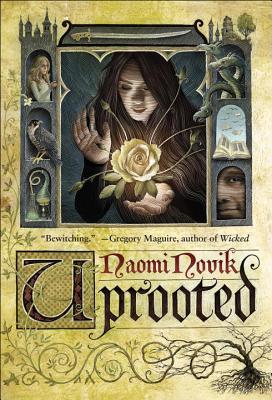 UPROOTED – NAOMI NOVIK
I've said this before, but Uprooted made me feel like a little girl, reading her first epic fairytale. Albeit an adult-ish fairytale, but whatever. It was magical. A true delight, and I loved every minute of it.
4. A BOOK THAT MADE ME SAD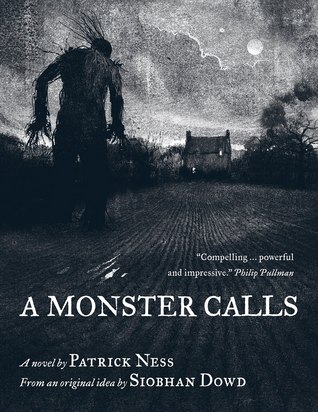 A MONSTER CALLS – PATRICK NESS
This one made me bawl like a little baby. I finished it at two in the morning, and I swear to you, I nearly ran to my mom's room to give her a hug and cry in her lap or something. It was that powerful. So raw. I don't think I have it in me to ever read this again, but I loved it. I just don't think I could go through all that heartache again.
5. A BOOK THAT MADE ME FEEL NOSTALGIC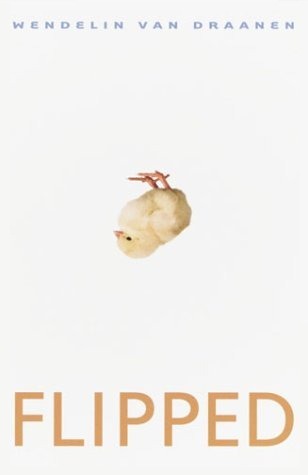 FLIPPED – WENDELIN VAN DRAANEN
The movie adaptation of this novel is one of my favorite movies in the world. It's just so darn cute. I've watched it, like, seven times. And then I got my hands on the book and read it in one sitting. Flipped made me nostalgic for my younger years. When my biggest concerns were grades, what I was going to have for dinner, and whether or not my seventh grade crush liked me back. Simple times.
6. A BOOK I HAVE A LOVE/HATE RELATIONSHIP WITH
I… have absolutely no clue tbh.
7. A BOOK THAT I'VE READ THE MOST
PRIDE AND PREJUDICE – JANE AUSTEN
Sometimes it's difficult to remember that the only reason I picked this up was because it was required reading for my O/L Literature class.  Romance novels were never my thing, and despite the fact that almost everyone kept telling me that P&P wasn't just a romance novel, I was skeptical. But then I read it. And I fell in love with it. In fact, I read it faster than we were reading it in class, and ended up reading it twice in one term. Now, almost seven years later, this is probably m favorite book in the whole world, and Dizzie is my OTPs of OTPs.
I love this book. Most ardently.
8. A BOOK THAT MADE ME WANT TO TRAVEL
CAPTAIN CORELLI'S MANDOLIN – LOUIS DE BERNIERES
Those descriptions of Cephalonia still slay me.
I will go there one day, and when I do, I will weep all the tears.
9. A BOOK THAT GAVE ME ALL THE FEELS
THE PERKS OF BEING A WALLFLOWER – STEPHEN CHBOSKY
I cried. A lot. Do I even need to elaborate?
10. A BOOK I WISH I DIDN'T READ
MODELLAND – TYRA BANKS
Who cares that I didn't finish this? I wish I'd never read a single line from this book. I'll never get those brain cells back. Or those hours. #why?
I TAG
Zena @ Cinderzenablogs  (I know you were tagged earlier, but I don't think you did it yet, so IMMA TAG YOU AGAIN)
Nuzaifa @ Word Contessa (Ditto)
Ranu @ The Araliya Bookshelf (Double ditto)
Mishma @ Chasing Faerytales (triple ditto)
Michelle @ The Reading Belle
And anyone else who wants to do this. Have at it, and show me your lists, kay?
Note to self:  Make more Book Blogger friends.